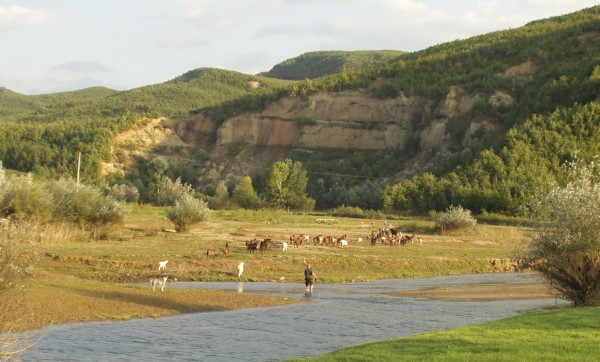 The other option. Photo: Bjoern Andersen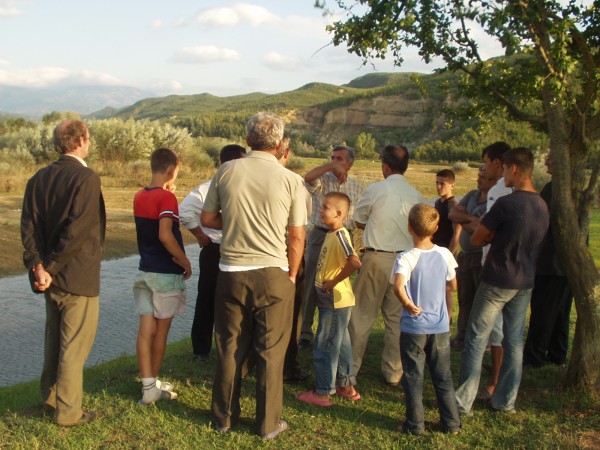 Discussion at the river-bank. Photo: Bjoern Andersen

In a short time some engineers will appear in the area to make the proper measurements in the ground; afterwards the two alternative projects will be sketched - and hopefully, a bridge can be established in a future, not so distant.
Possibly, some money could be directed to the project from governmental and local governmental sources, but since there are so many other things which need attention and money, the most appropriate and efficient way to step forward will be doing something in common and without governmental money or money from regional authorities.
Maybe a friendly construction company could donate some old construction equipment, let say a bulldozer? Maybe the villagers could participate voluntarily by driving the bulldozer and do most of the necessary work in preparation of the construction of a bridge, for example by improving the narrow and stony roads in the area, since they are in such a poor condition?
By the way, there is a flagrant discrepancy between the individual houses and fields
and
the common roads in the very neighbourhood - not to speak of the school in the village which also is in the need of a »face-lift«.
The attitude towards the authorities might have been ambiguous in recent years, nevertheless you do not have any doubts about the enthusiasm among the villagers now. When I visited the area in the company of Qemal Minxhozi and the manager of the Hydropower Station in the Mat valley, Sokol Muceku, many villagers joined us from the top of the hill and down to the centre of the village to show us the area, the obstacles and the opportunities - and to express their views about what has to be done.
In an improvised meeting in the house of one of the villagers, the discussion went on for some hours over coffee's and raki's. The voices were pretty loud, but everyone spoke politely towards the other fellows and the guests. This discussion will, I am sure, show up as an important step of uniting in the case of the 'oracle bridge'.
---
Bjoern Andersen is a sociologist. He has visited Albania some times through the years, the first time in 1976. In 2003 and 2004 he was a participant in the conferences about 'the clash of civilizations' and 'religious tolerance', both in Tirana. He is the author of some books in Danish about Albanian history. Recently he has published the 'Danish Law of 1683' in a digital edition - and by now he is working on a book about the Danish-Norwegian author Ludvig Holberg - who, in 1739, issued an appreciating article about Scanderbeg.
---
This article may be quoted free of charge, but only with the reference to:
http://bjoerna.net/albania/homework.htm